Jankalyan Samiti is a phenomenal example of converting the people's willpower of help into a permanent organizational entity. It has been successfully taking up hardcore tasks such as disaster management, health aids in tribal areas, spreading the importance of value-based education, upliftment of minority and weaker sections, water management, and so on.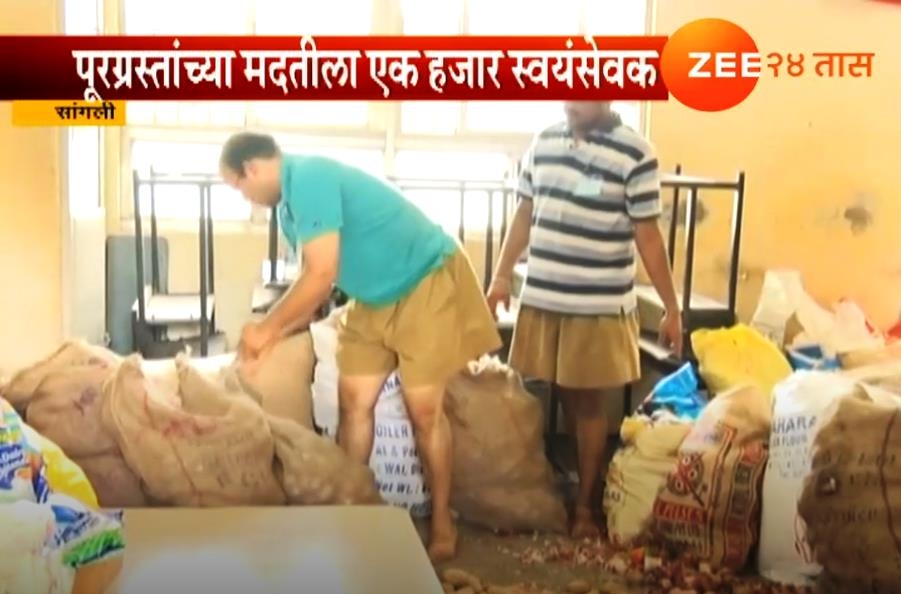 After the disastrous floods affected the lives of the people, RSS Jankalyan Samiti immediately started its relief work in Sangli, Karad and Kolhapur region where the impact was huge. The volunteers started their work in a silent manner.
In Sangli, the volunteers are offering food to around five to six thousand people every day at a speed of one thousand people per hour. Women in the area are voluntarily preparing and offering Chapatis in the area. Local people are showing nice support to all helping activities in the flood-affected areas with great enthusiasm and devotion.
The work caught the attention of the media. Here is a reportage of Jankalyan Samiti relief activities covered by a Marathi news channel.